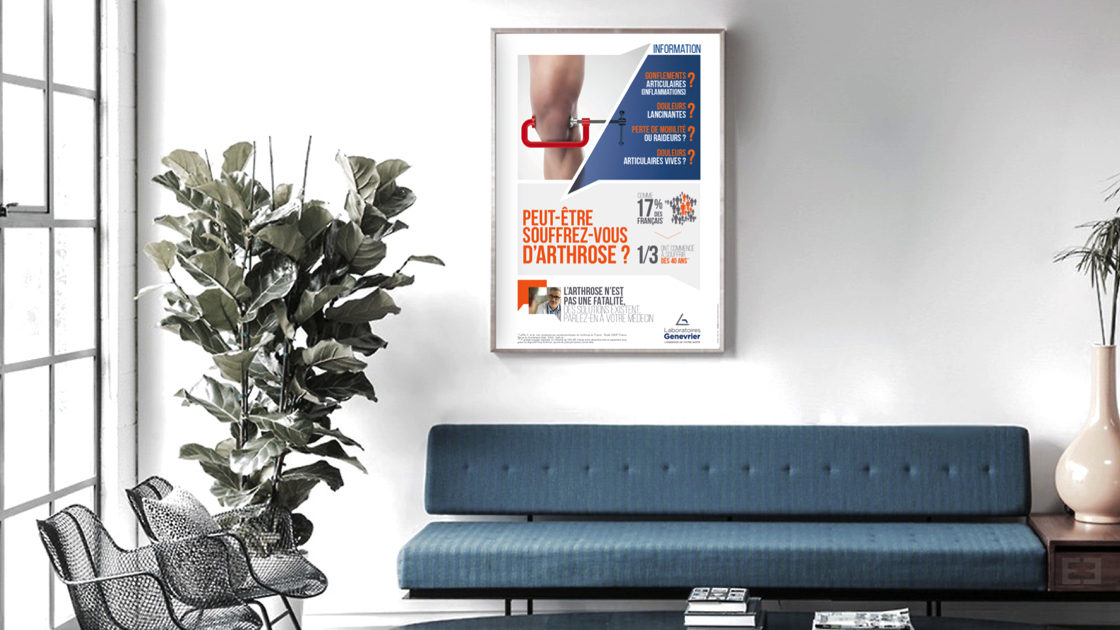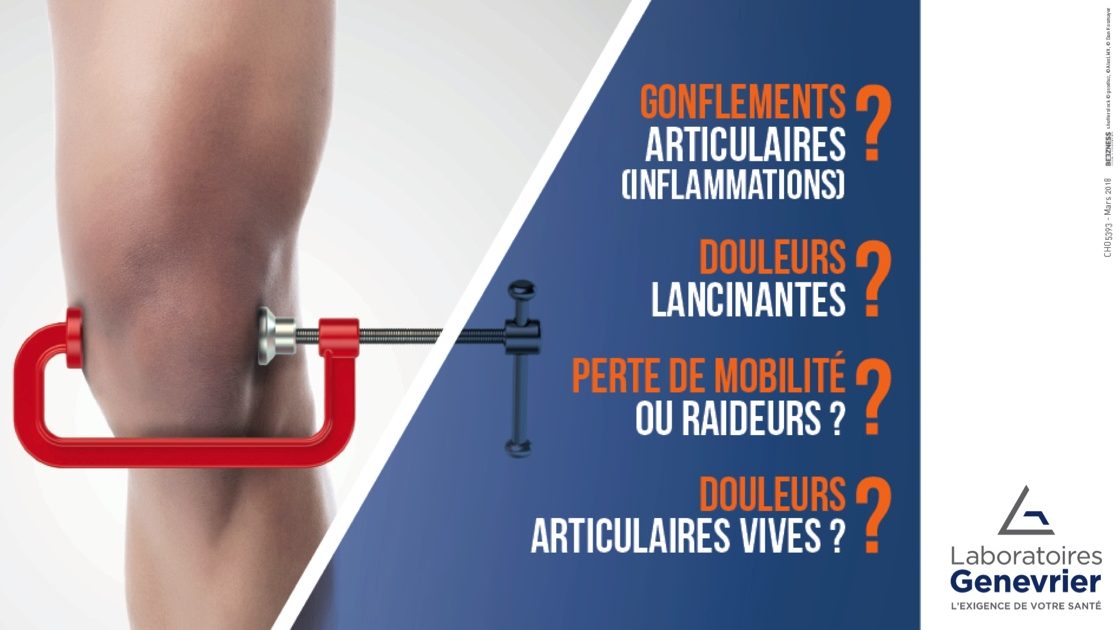 Poster générique sur l'ARTHROSE en salle d'attente
Création d'un poster générique sur l'arthrose à destination des salles d'attente des médecins par les Laboratoires GENEVRIER.
Objectif : interpeler visuellement le patient pour l'informer et le sensibiliser sur ce sujet afin de créer le dialogue avec son médecin.
_
Creation of a generic poster on osteoarthritis for doctors' waiting rooms by GENEVRIER Laboratories.
Objective: to visually challenge patients to inform them and raise their awareness on this subject in order to create a dialogue with their doctor.