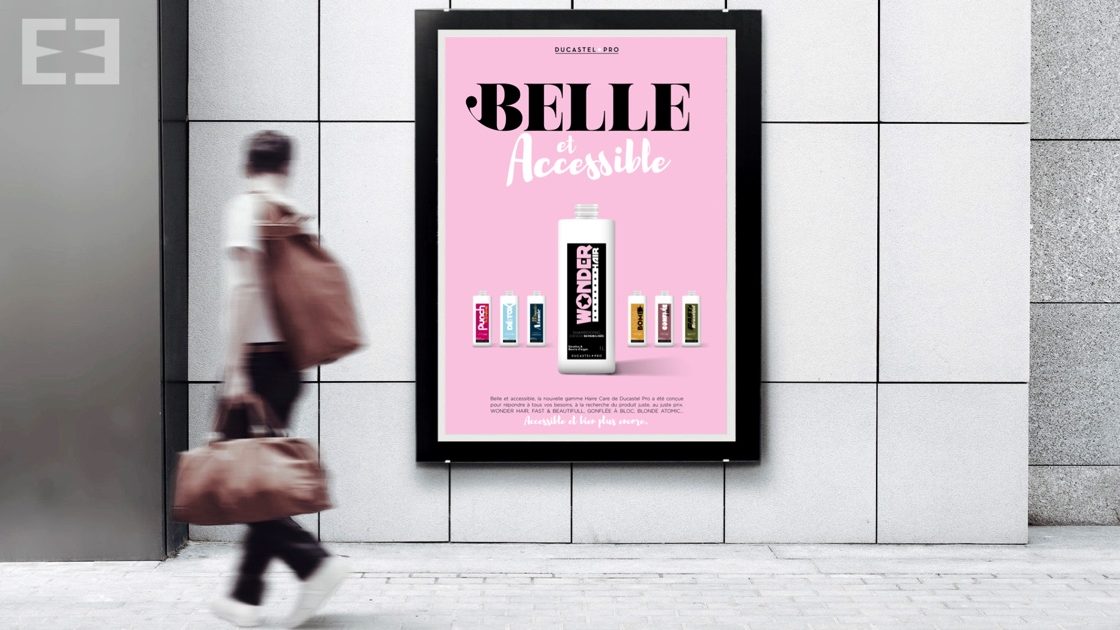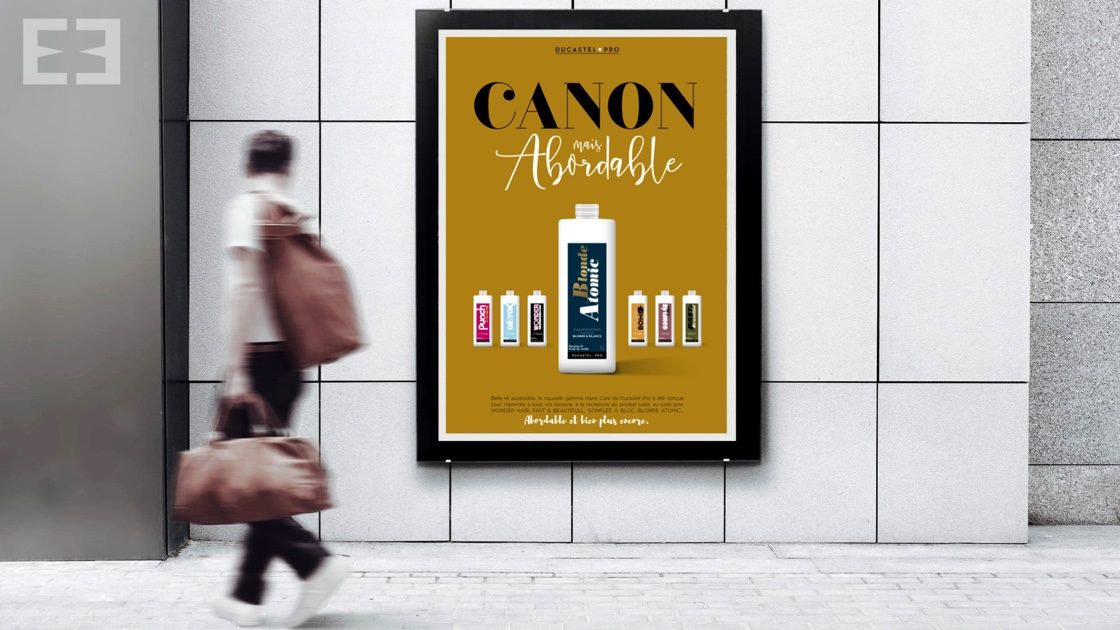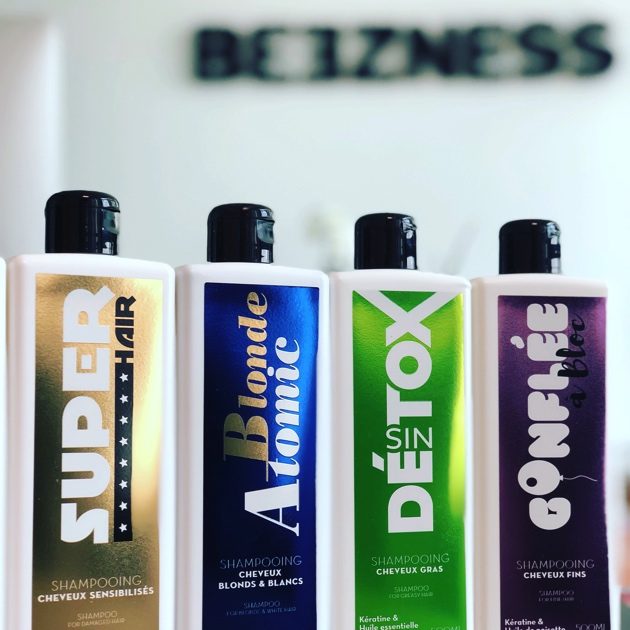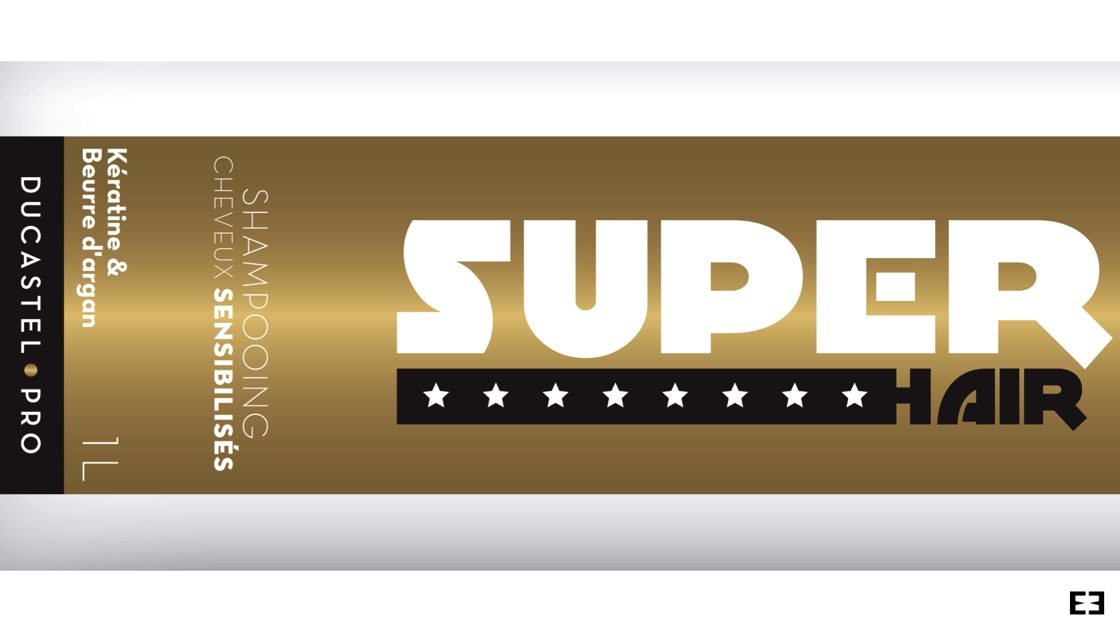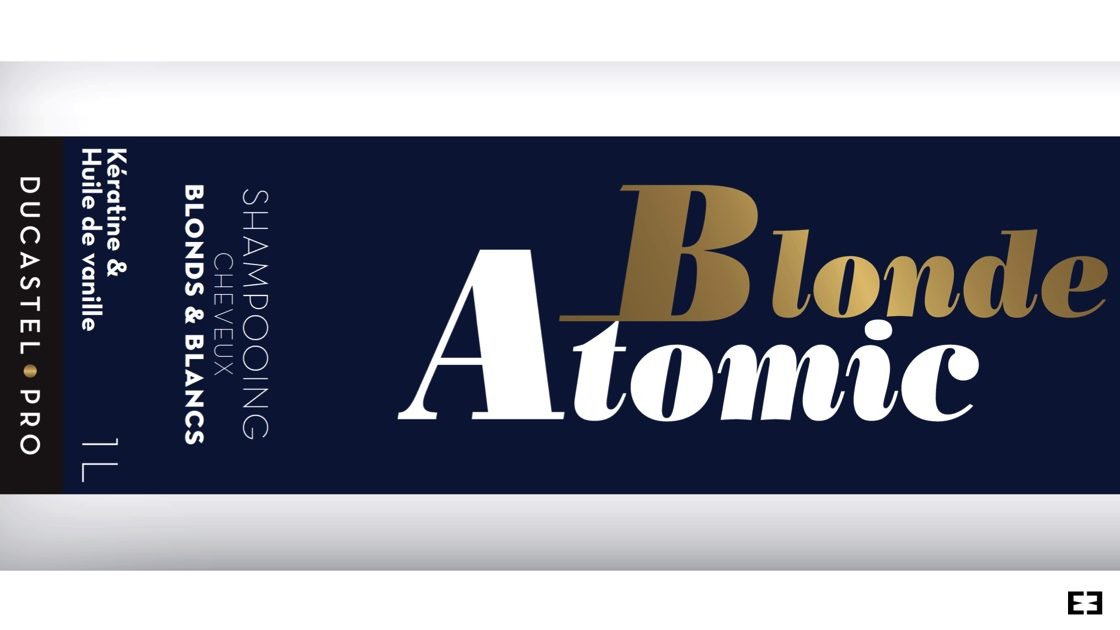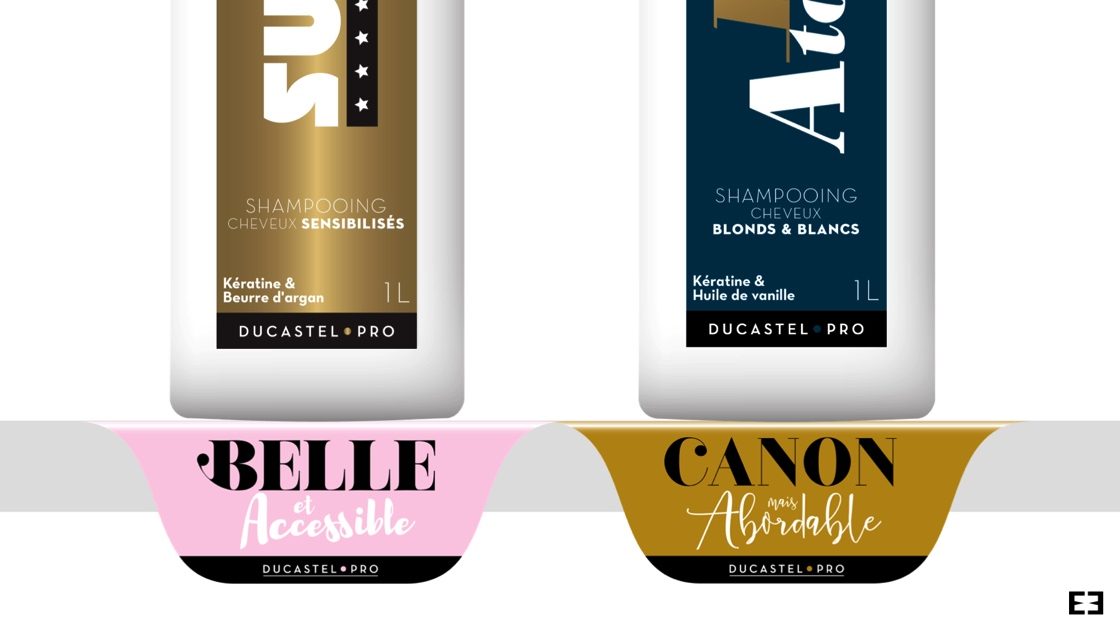 Concept de communication pour DUCASTEL PRO
Création du concept de communication pour la nouvelle plateforme de marque de DUCASTEL PRO réalisée par l'agence BEEZNESS sur le marché de la cosmétique français : 2 pistes réalisées pour cette marque ACCESS du Laboratoire DUCASTEL : « Belle et accessible » / « Canon mais abordable »
Déclinaison Merchandising avec des réglettes expliquant le nouveau positionnement de la gamme auprès de la cible B2B jusque dans les rayons des distributeurs spécialisés pour salons de coiffure.
_
Creation of the communication concept for the new brand platform of DUCASTEL PRO realized by the agency BEEZNESS on the French cosmetic market: 2 tracks realized for this brand ACCESS of the Laboratory DUCASTEL: « Beautiful and accessible » / « Gorgeous but affordable ».
Merchandising declination with rulers explaining the new positioning of the range to the B2B target right up to the shelves of specialized distributors for hair salons.