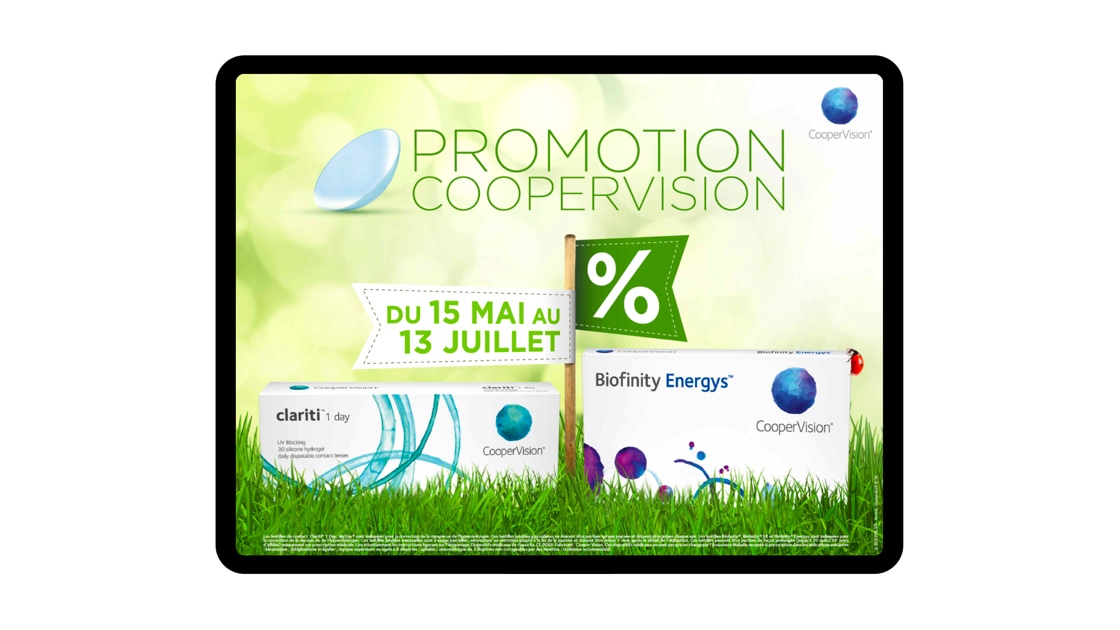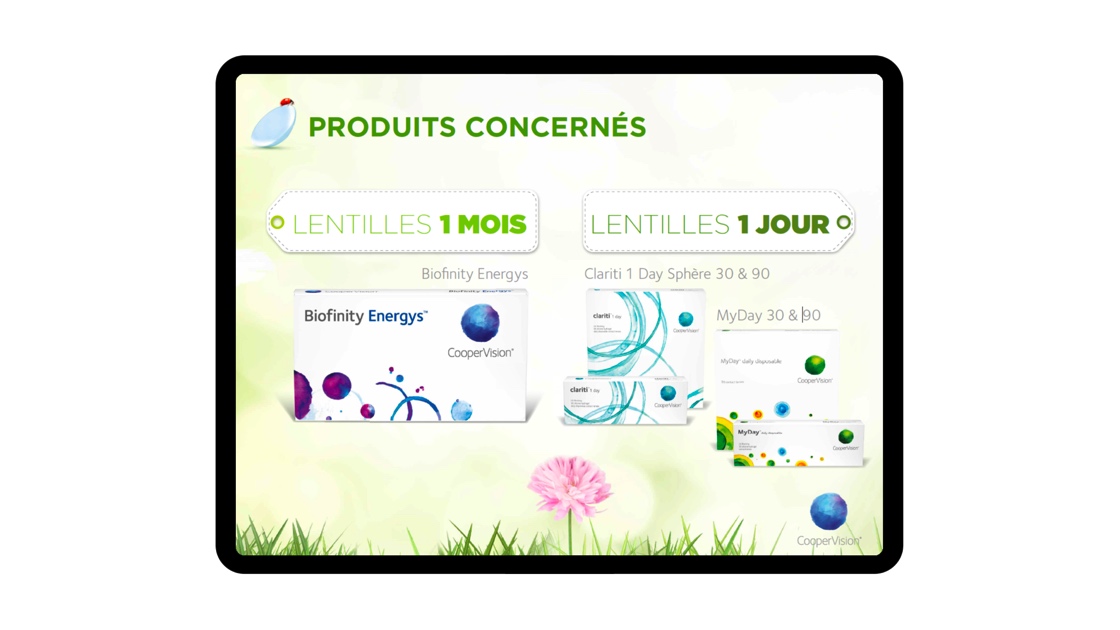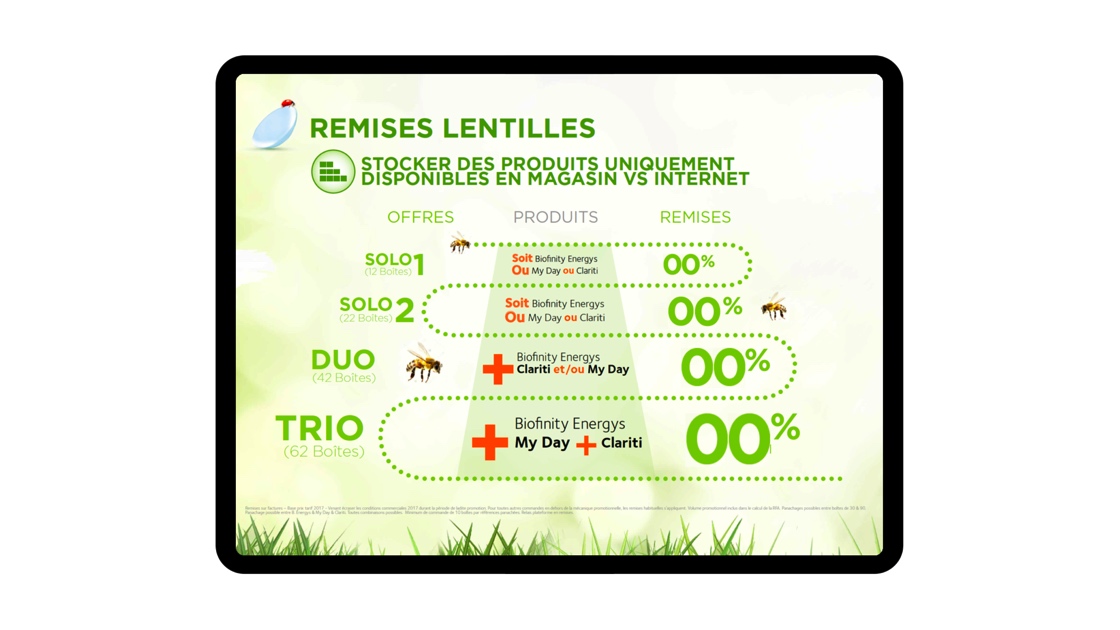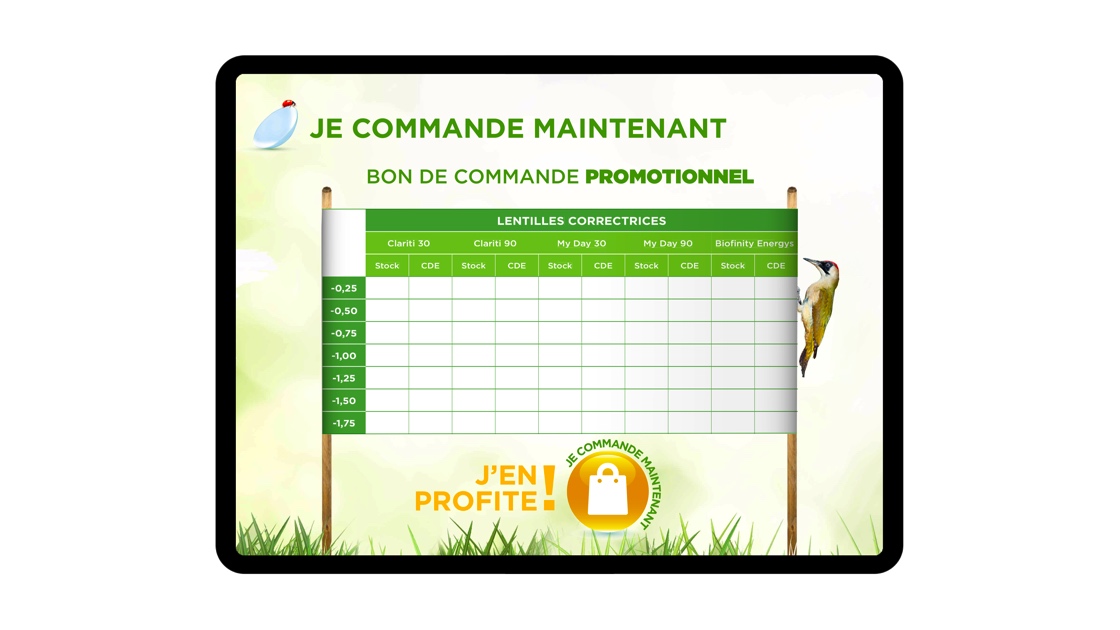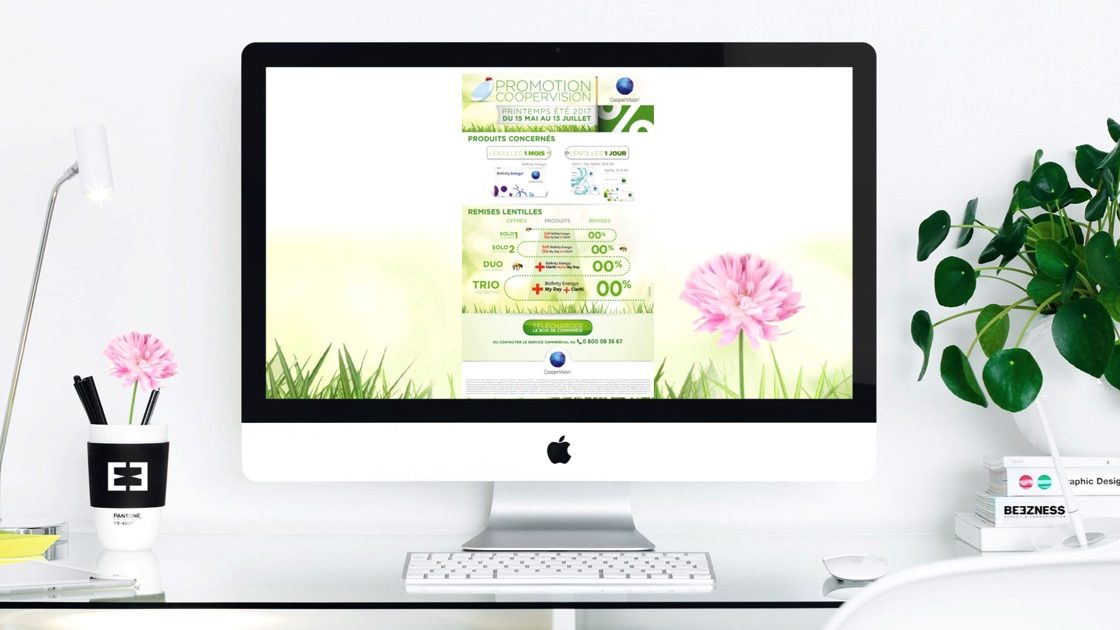 Parce qu'une PROMOTION peut être printanière ...
Création d'une identité visuelle pour notre ancien client CooperVision, pour une promotion sur le thème du printemps : fraiche, florale et surtout IMPACTANTE ! Déclinaison en Aide de vente html animé pour iPad, Remis de visite & eMailing de commande en ligne pour les opticiens partenaires.
_
Creation of a visual identity for our former client CooperVision, for a promotion on the theme of spring: fresh, floral and above all IMPACTFUL! Declination into animated html sales aid for iPad, visit discount & online order eMailing for opticians partners.