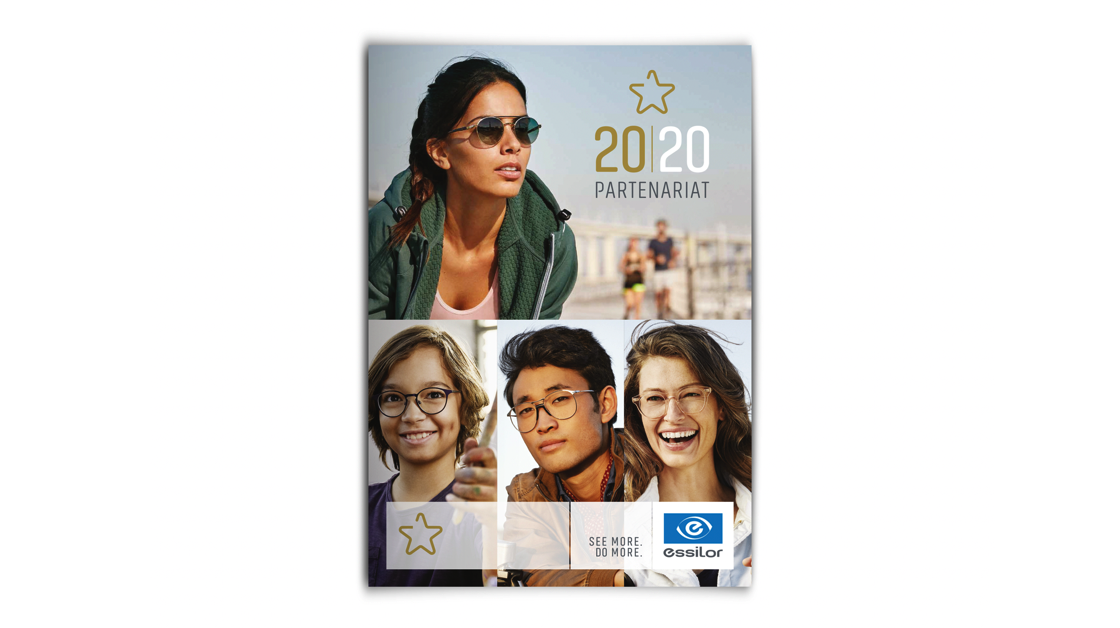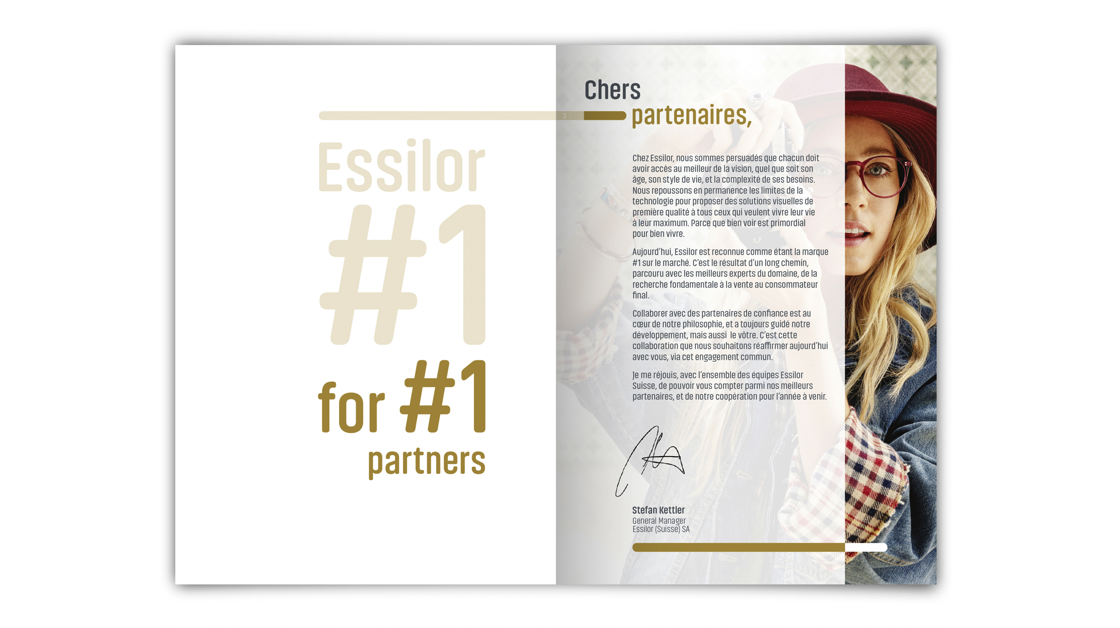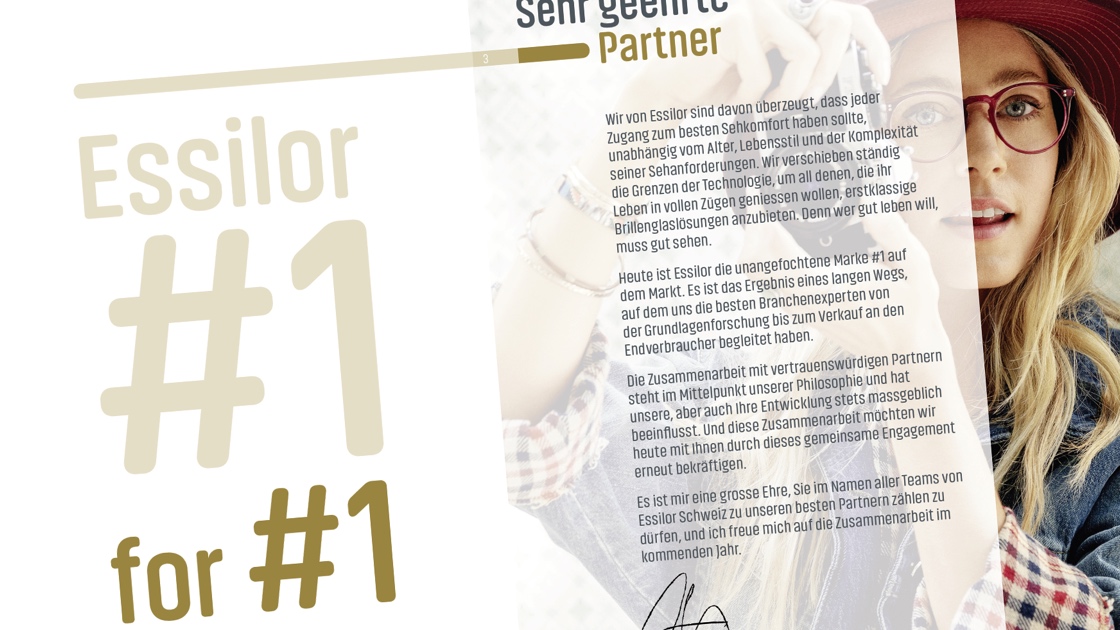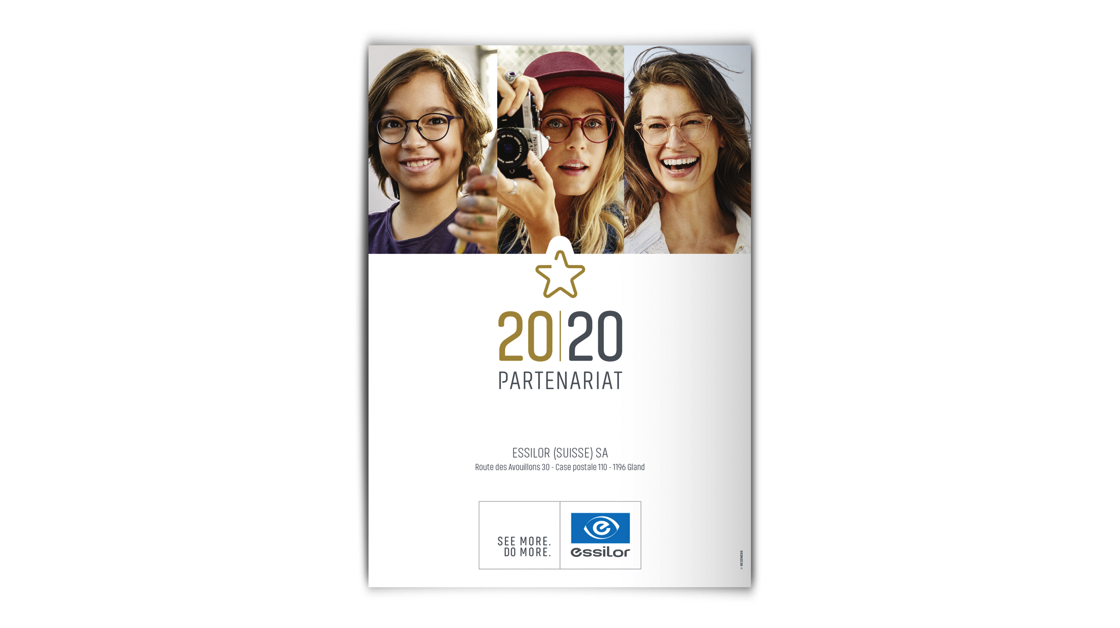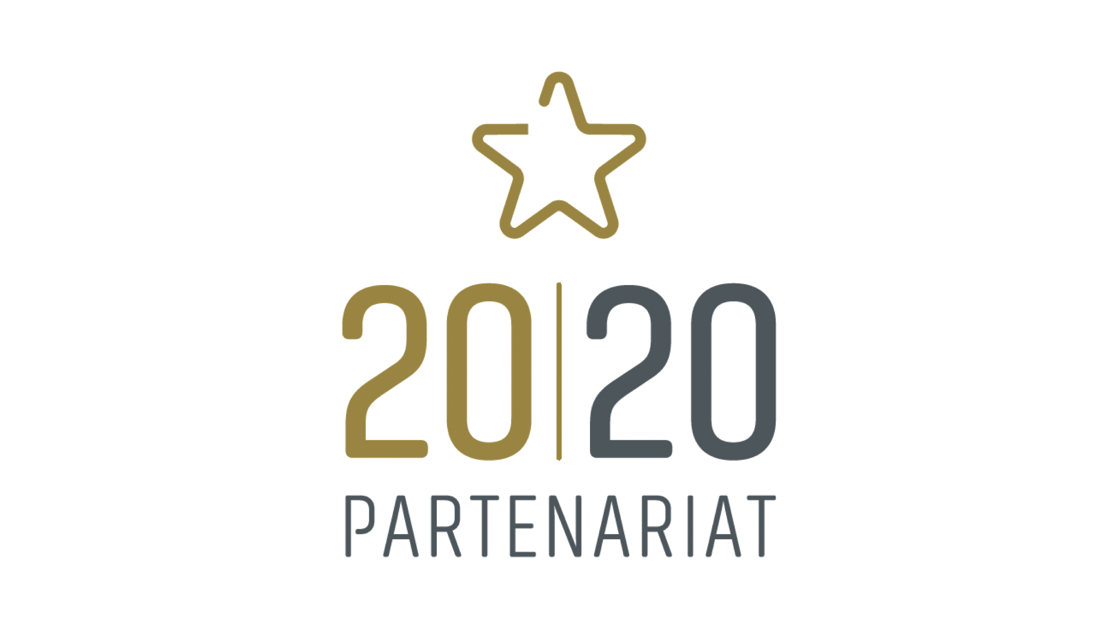 Programme Customer Essilor Suisse
Création de la nouvelle identité visuelle du programme Partenariat 2020 d'Essilor, appliquée sur une brochure BtoB à destination d'une cible d'opticiens suisses.
Une évolution du logo pour tendre vers des codes graphiques plus modernes en lien avec la nouvelle charte graphique de la marque. Une direction artistique mixant les éléments de la version précédente, déjà réalisée par l'agence en 2017, et la nouvelle identité Essilor. Une brochure Essilor premium avec des messages impactants pour ses partenaires #1. Version française et allemande
_
Creation of the new visual identity for Essilor's Partnership 2020 program, applied to a BtoB brochure aimed at Swiss opticians.
An evolution of the logo towards more modern graphic codes in line with the brand's new graphic charter. An art direction mixing the elements of the previous version, already realized by the agency in 2017, and the new Essilor identity. A premium Essilor brochure with impactful messages for its #1 partners. French and German version