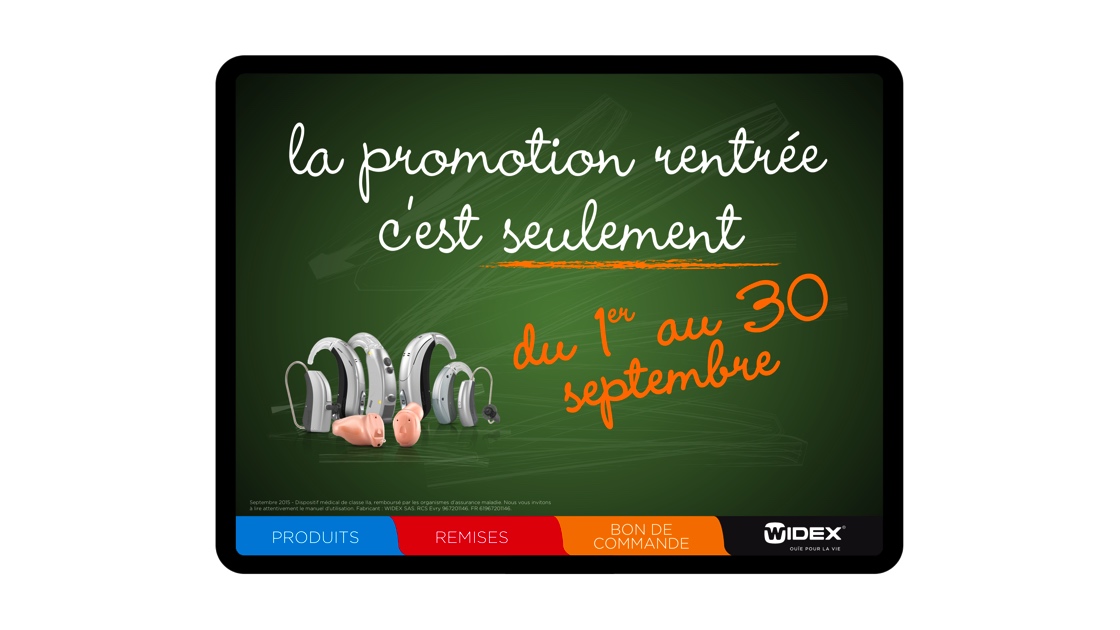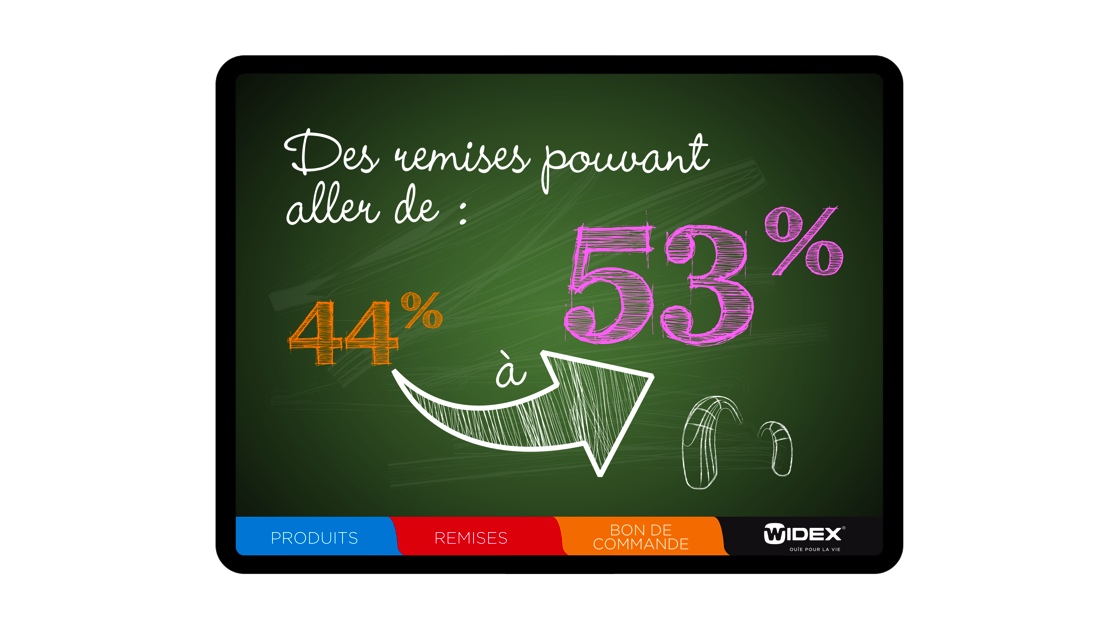 Promotion rentrée de Widex
Une création sur le thème de la « rentrée scolaire » en réponse au brief de notre client. Un aide de vente animé, pour Device iPad, présentant la PROMO Widex de Septembre sur le marché de l'audition.
_
A creation on the theme of « back to school » in response to our client's brief. An animated sales aid, for iPad Device, presenting the September Widex PROMO on the hearing market.